Tamriel Realty
Proprietor: Faromin Theland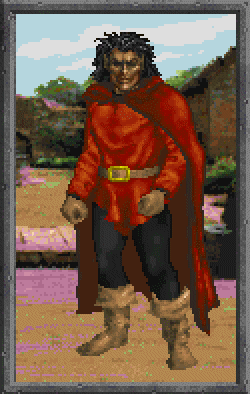 Welcome to the first branch of Tamriel Realty!
Are you a hardened adventurer looking for a comfortable residence to spend your travelling breaks or retirement? Too little time to spend searching for that special haven? Well look no further! In conjunction with Banks from all over the Iliac Bay our goal is to present for you a selection of some of the most desirable properties in the Bay area. So come on in, take a seat and browse our catalogue!
Are you an overworked Bank Manager trying to juggle your time between balancing the accounts and marketing property sales? Let us ease your load! Send us details of the properties currently on your books and for a small commission fee we will take care of all the advertising details for you. We can ensure that the information reaches the largest possible client base in the Iliac Bay. All you have to do is complete the transaction and hand over the deeds!
Property Catalogue
As we are a new venture our catalogue is somewhat limited at this time. We expect this to be remedied soon as more Banks enlist our services to help with their advertising needs. Please call back frequently to view the updated catalogue. Where available, detailed floor plans can be viewed by clicking on the property image.
Bargain Hunters' Corner
Currently this is the cheapest property on our books, ideal for the price conscious adventurer who simply needs a place to rest and replenish supplies. This particular property is situated on the northern edge of Papumba-Hassi in the province of Pothago. A single furnished room with a superb view over the local desert terrain and an absolute snap at 284,520 gold pieces. The local rusty general store is just across the street.
An additional property of this style is available in the capital of Pothago.
Mansion Hunters' Corner
Here we feature the most luxurious property currently available, for those willing to pay for that additional bit of comfort. This particular desirable residence is in the town of Arkhope, Daggerfall. It sits on the north edge of the town overlooking a peaceful woodland view. The property features a large main room with storage facilities and two bedrooms, one of which has two walk-in closets. Several additional unfurnished rooms allow for ample storage facilities and all for 1,013,500 gold pieces.
Other properties of this type can be found in Aldingwich and Baelborne Field in Daggerfall province.
Ilessan Hills, Ilessan Hills
| | | |
| --- | --- | --- |
| | | This property features a small entryway leading to a large, high ceiled main room with fireplace and furniture. The large furnished bedroom contains a generously sized walk-in closet. A small storage room gives access to the half sized attic for ample storage facilities. For a reasonably priced 734,035 gold pieces you will find yourself conveniently placed beside 2 general stores, a gem shop and a book shop. A short walk past the Temple of Arkay will find you in the main shopping centre, with the Mages Guild a mere stone's throw away! |
Pireg, Satakalaam
| | | |
| --- | --- | --- |
| For the modest sum of 542,725 gold pieces this delightful residence in Pireg could be yours! It features a covered front porch giving access to both the main building and a small outhouse for storage. The interior comprises fully furnished main room with fireplace and a double bedroom. The bedroom leads onto a small storage room giving access to ample attic space. The property is ideally situated close to Bank, shops and tavern in this peaceful, sleepy town. [Select the first item of this value on the list] | | |
Vanton, Kambria
| | | |
| --- | --- | --- |
| | | A large 3 storey house with 2 ground floor entrances and 1 second floor balcony with additional entryway. Built in solid mountain stone and features attractive green window shutters. Includes 4 bedrooms, 1 main room, 1 dining room and large open plan attic for storage. A bit of a 'fixer-upper', but a real bargain at 849,920 gold pieces! Situated in peaceful Vanton, an unwalled town at the edge of the mountains and conveniently placed for the Bank, Mages Guild, gem store and local rusty pawnbrokers. Additional properties in this style are available in Warwick - Ykalon; Broadwich Hill - Kambria; Ramyryzar - Dragontail Mountains. |
Broadwich Hill, Kambria
| | | |
| --- | --- | --- |
| This 2 storey property features a large main room with fireplace and painting in the lower storey, along with a large master bedroom and extra recepton room. The upper storey contains another bedroom with spacious walk-in closet and an additional storage room. The quiet town of Broadwich Hill features a general store and armourers, 2 clothing stores and no guilds or temples. For a modest 619,840 gold pieces this is the perfect residence for those wanting to get away from the pressures of priestly and guild work. | | |
Broadmont Wood, Daggerfall
| | | |
| --- | --- | --- |
| | | A cosy little 2 room house on the edge of town with front and back entrances. Bedroom features walk-in closet. Conveniently situated between the Mages Guild and Temple of Stendarr this property features real value for money at 462,615 gold pieces. The gem store and rusty general store are a short walk away. Broadmont Wood itself is a quiet, unwalled town a mere half day's travel from Daggerfall City. [Select the third item of this value on the bank list] Two additional properties of this style are available on the east side of town. |
Penwold, Daggerfall
The unwalled town of Penwold is located on the island off the south tip of Daggerfall. A peaceful and idyllic place it boasts temples of both Kynareth and Stendarr, a gem store and 3 general stores within its boundaries. An ideal place to get away from it all the town currently has several properties available.
A veritable mansion on the north edge of town, this desirable property features a large upstairs living area, 3 downstairs bedrooms and plenty of storage space. The downstairs entrance leads to a spacious entry hall, while the balcony boasts 2 more entryways convenient for frequent flyers. The town's high quality general store is right across the street for your shopping convenience. Two additional lower quality stores are a short walk away. All this for a mere 824,305 gold pieces.
An additional property in this style is available in Eastgate End, Wayrest.
| | | |
| --- | --- | --- |
| Located on the east side of the local Mages guild this property is ideal for the serious magic student. It features a large bedroom with closet, additional downstairs storage room and a large attic for storing and organising all those magic supplies. And all for the modest sum of 542,725 gold pieces. | | |
| | | |
| --- | --- | --- |
| | | Another suitable residence for the magic student this property is situated at the south east corner of the mages guild. It consists of a large open plan ground floor, with alcoved sleeping area and entryway. Attic storage space also available. A little more expensive at 669,485 gold pieces. |
| | | |
| --- | --- | --- |
| This residence is situated very conveniently for both the local Mages guild and the temple of Stendarr. The large main room comes furnished and includes an organ for the musically inclined. The single bedroom leads to an entry passage with a rear exit and the attic provides a large storage area. All for a modest 669,645 gold pieces. | | |
Tamtale, Kambria
| | | |
| --- | --- | --- |
| | | This single storey property is ideal for the price conscious buyer. It features a main living area complete with cosy fireplace and entry door and a fully furnished bedroom. Situated in the heart of the Kambrian forests in Tamtale and a snip at only 330,240 gold pieces. |
| | | |
| --- | --- | --- |
| Also in Tamtale we currently have this small holding for a mere 670,270 gold pieces (livestock negotiable). The ideal property for the retired adventurer looking to make a less stressful living. The house features a large reception room from the entryway, furnished main living area with fireplace and bedroom. | | |
Easttale, Wayrest
| | | |
| --- | --- | --- |
| | | Here in Easttale is the perfect property for the budding entrepreneur! The 2 building estate features a large furnished dormitory, small office and 2 door entryway in the larger building. The main house is unfurnished and consists of 3 rooms, one with walk-in closet, and a small storage room. It has a single entry door. This property would be ideal for use as a small inn or hostel, or would suit a regular party host who expects large numbers of stopover guests! And all for 1,062,000 gold pieces! |
Eastcastle, Anticlere
| | | |
| --- | --- | --- |
| Eastcastle currently contains two of these ideal properties just west of the Mages guild. The large covered front porch is an ideal place to study while still being able to partake of that clean summer air. The entry way opens into a long ground floor living and study room. The upper storey consists of a large open plan attic bedroom. Fully furnished and with plenty of space for storage. A very reasonable 609130 gold pieces.[Select the second or third items of this value on the bank list] | | |
Naranu, Satakalaam
| | | |
| --- | --- | --- |
| | | This delightful property sits at the south east edge of Naranu, affording a lovely view of the surrounding countryside. And just a step away from 3 general stores it could hardly be any more convenient for your 586,910 gold pieces! The building is single storey and comprises a large fully furnished main room, bedroom and spacious storage facilities. |
| | | |
| --- | --- | --- |
| This residence has an entry door that opens onto a generous fully furnished main room with fireplace. The adjacent furnished bedroom contains a large walk in closet. The long hallway gives access to both a rear entryway and a large attic for ample storage facilities. Naranu currently has 2 of these properties available, the first is located at the south end of town conveniently close to the Mages Guild. The second is ideally placed halfway between the Bank and a Pawn shop. And all this luxury and convenience can be yours for a mere 746,990 gold pieces! | | |
Thank you for using

Please call again soon.
Back to the Gazetteer index


&nbsp&nbsp

&nbsp&nbsp to the index