Province Gazetteer: Alik'r Desert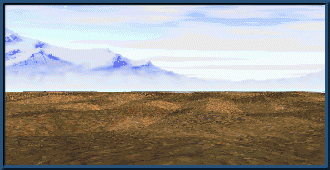 The vast desert of Alik'r

Alik'r Desert is a large province covering much of the southern Bay area. It borders the Dragontail Mountains and Santaki in the east and Dak'fron in the south. It shares a northern border with Tigonus, Ayasofya, Sentinel, Myrkwasa, Kairou and Abibon-Gora. It surrounds Antiphyllos on three sides and Bergama completely. This is the home of the Coven in the Marsh. In Alik'r the Fighters Guild is considered a religious order and is known as the Fighter Trainers.

Province statistics for Alik'r Desert:
Main Deity:
Stendarr
Town Temples
Towns:
?
Banks:
?
Arkay:
?
Mages Guilds:
?
Dibella:
?
Fighters Guilds:
?
Order of the Hour(Akatosh):
?
Thieves Guilds:
?
Julianos:
?
Dark Brotherhoods:
?
Kynareth:
?
Knightly Orders:
None
Mara:
?
Graveyards:
20
Stendarr:
?
Dungeons:
124
Zenithar:
?
Covens:
1
Highlights of the province:
Perore's General Pawnbrokers in Bubyrydata is generally considered to be the best place in the Bay for selling your loot.

Neither Hillia nor Wadijehnu have any taverns in town.

Mogandaton Mages have Daedric items.
Detailed map of Alik'r Desert, including towns, inns and hostels, graveyards, dungeons and covens.

Back to the Province index


Back to the Gazetteer index


&nbsp&nbsp

&nbsp&nbsp to the index