Province Gazetteer: Daenia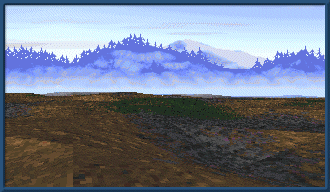 The moorlands of Daenia

Daenia is an inland province to the north of the Bay. It is bordered on the north by Ykalon; on the west by Ilessan hills and Shalgora; on the south by Anticlere and on the east by Urvaius. This is the home of the Beldama Coven.

Province statistics for Daenia:
Main Deity:
Julianos
Town Temples
Towns:
79
Banks:
9
Arkay:
3
Mages Guilds:
13
Dibella:
2
Fighters Guilds:
9
Order of the Hour(Akatosh):
3
Thieves Guilds:
13
Julianos:
16
Dark Brotherhoods:
9
Kynareth:
4
Knightly Orders:
None
Mara:
0
Graveyards:
20
Stendarr:
2
Dungeons:
41
Zenithar:
2
Covens:
1
Highlights of the province:
For selling the spoils of your dungeon crawls, there is a rusty armourer in Vanwych and a rusty weapon smith in Westlech. If you are buying, there's an incense-burning armourer in Horwick, but there are only two shelves so the selection isn't that good.
There are five furniture stores and The Crow was in each one - he must have been following me around.
Other unusual findings:
Two small villages with banks and very few houses for sale - Tunmore (three shops and a bank) and Longbrugh (four shops and a bank).
Possibly the Iliac Bay's worst bookshop. It's in Penpath, has only one shelf (four books for sale) and the man in house won't buy.
Two "shops" that are actually houses, you can't sell to the inhabitants and there are no shelves with goods for sale, these are Dr. Edwyval's in Aldingcart & Essential Jewel Box in Midmoth.
Detailed map of Daenia, including towns, inns and hostels, graveyards, dungeons and covens.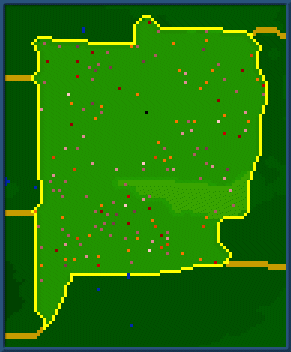 Back to the Province index


Back to the Gazetteer index


&nbsp&nbsp

&nbsp&nbsp to the index