Province Gazetteer: Pothago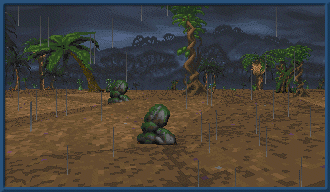 The Pothago desert in a rain storm

Pothago is a small province on the coast of the southern side of the Iliac Bay. It is bordered by Kairou on the southwest and Myrkwasa on the southeast.

Province statistics for Pothago:
Main Deity:
Dibella
Town Temples
Towns:
8
Banks:
2
Arkay:
1
Mages Guilds:
4
Dibella:
4
Fighters Guilds:
4
Order of the Hour(Akatosh):
0
Thieves Guilds:
3
Julianos:
0
Dark Brotherhoods:
4
Kynareth:
0
Knightly Orders:
None
Mara:
0
Graveyards:
2
Stendarr:
1
Dungeons:
7
Zenithar:
0
Covens:
0
Highlights of the province:
The bank in Papumba-Hassi sells houses of the following values: 284520; 613375; 670270; 676775; 983895.
The bank in Pothago sells houses of the following values; 284520; 363485; 384785; 428255; 441625(2); 542725(2); 580710; 676775(2); 720015; 840835; 983895(3); 1226750. It also sells ships.
Pothago Mages sells:

Amulet of Friendship
Soul Trap(Empty) x2
Soul Trap Lich
Elven Staff of Toxic Clouds
Sapphire of Paralysis

Menakat Mages sells:

Mark of Fortitude
Soul Trap(Empty) x6
Soul Trap Ancient Lich
Soul Trap Earth Atronach
Mark of Venom Antidote
Toga of Venom Spitting
Long shirt of Wildfire
Mythril Warhammer of Oblivion
Sash of Toxic Clouds
Holy Candle of Far Silence
Iron Greaves of Featherweight

Mesiijet Mages sells:

Daedric Helm of Nimbleness
Soul Trap(Empty) x6
Soul Trap Orc Sergeant
Soul Trap Nymph
Long Shirt of Shocking
Steel Dai-katana of Nimbleness
Talisman of Force Bolts
Mark of Water Walking
Boots of Magicka
Silent Armbands
Unrestrainable Short Tunic

Tsetillian Mages sells:

Holy Tome of Lightning
Soul Trap(Empty) x5
Soul Trap Dragonling
Open Tunic of Water Walking
Bracer of Shocking
Steel Broadsword of Undeniable Access
Cursing Short Skirt
Ring of the Wise
Detailed map of Pothago, including towns, inns and hostels, graveyards, dungeons and covens.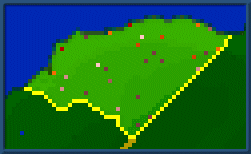 Back to the Province index


Back to the Gazetteer index


&nbsp&nbsp

&nbsp&nbsp to the index